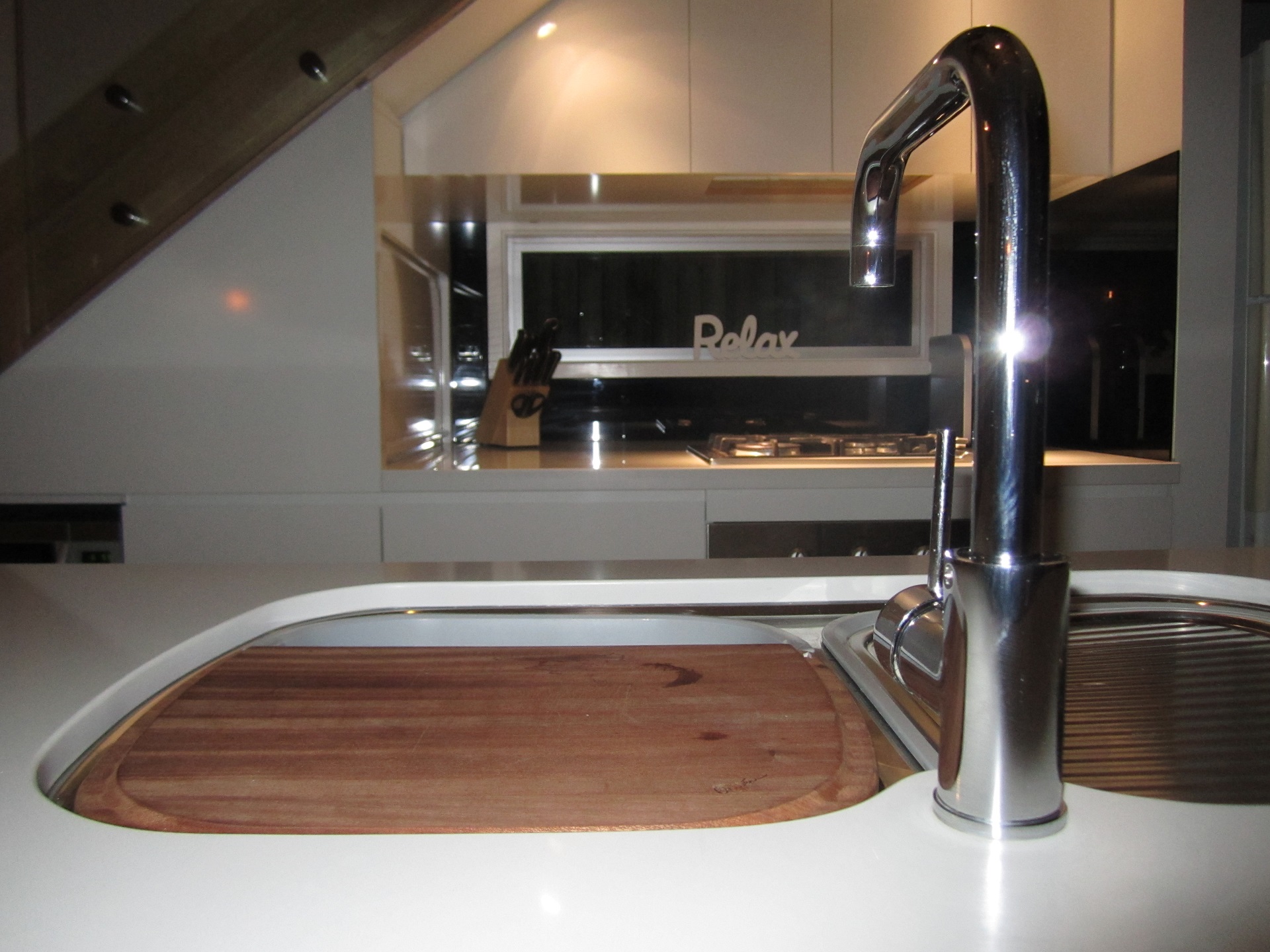 Designing A Kitchen With Form & Function

           DESIGNING A KITCHEN WITH FORM & FUNCTION
There are many aspects to consider when designing a kitchen. Careful consideration must be given to ensure the kitchen sits perfectly in balance within the room and given how busy the kitchen can be with most families it must provide for near effortless functionality. Here are some of the more important design issues:
1) The passageway between work spaces must allow for someone to be working at a bench and sufficient space for someone else to get by without interfering with the Head Chef of the household. It is deemed by design professionals that the optimum space that is to be allowed for is between 1000mm and 1100mm. For example, it is important that the space is not too large so that to keep the movement between workspaces to a minimal distance. If you consider a standard doorway width is around 800mm, 1100mm is not so small after all.
2) Consider making your Island Bench 1200mm deep rather than the often standard of 900mm and you will find, visually it looks a lot more balanced in the room with the added benefit of a much larger workspace.
3) The kitchen footprint will often include 2-3 walls which are available for cabinetry and one of these walls is likely to have a window installed so the other wall must be utilised for the "Tall" cabinets such as the Fridge Recess, Pantry and Oven Tower. Then the other base cabinets and overheads can occupy the other wall.
4) A typical design approach is to centre the sink to the window so that the mixer tap aligns to the centre of the window. The Bin cabinet and dishwasher are often placed nearby then the cleaning process is far more efficient.
5) Then the final major consideration is to where to place the cook top. The cooking is best confined to an area up against a wall. Then any cooking spills will be minimised. If possible place your cook top centred over 2 sets of drawers. Visually this will look far more balanced with the Range hood cabinet and the overheads above with the added benefit of having ample storage for your cooking utensils, pots, pans and serving plates close at hand.
6) Finally give particular attention to designing your kitchen symmetrically. This will always lead to a better outcome leading to a great looking kitchen. For example if you have a row of cupboards, try and make them all of the doors the same width or similarly, all of the drawers.